From minimum information base
Monetizing new idea often kicks off with a new catalyst and/or new chemistry of a quantum improvement potential - for a catalytic process. Conceptual reactor design needs to start at this point too – simultaneously. It may be too late if an alternate reactor and/or catalyst is found far superior later. Case in point is the assumption that a current or conventional reactor type, say a multi-tubular fixed bed, a circulating fluid bed (like in FCC) or a slurry reactor (as in hydro-treating) is the best choice for your next venture. Now with the capability of prompt evaluation of alternate reactor concepts the catalyst development and testing campaigns can and should be directed to suit the preferred reactor type – say to develop a (powdered) fluidized bed catalyst instead of a (granular, extruded or spherical) fixed bed catalyst.

Difrex can help you in this effort.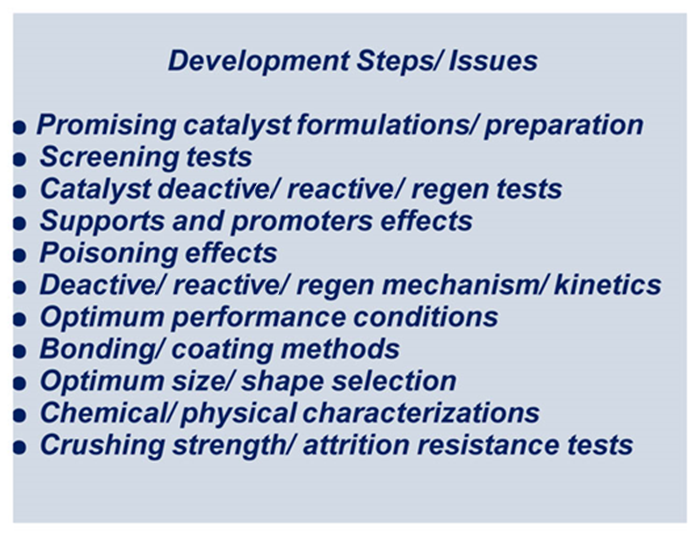 Difrex can also help to promptly develop both the catalyst of choice (COC) and the process by utilizing standardized procedures and both reaction mechanism/kinetics and reactor model developments simultaneously that are also necessary for proper catalyst screening and selection process. Also see 'Bench/ pilot plant campaign'.